GRYPHON G2: END-OF-LINE TESTING

Gryphon G2 is a Proven Platform for Vehicle Network Design and Development Activities.
Gryphon G2 is a High-End Linux Tool for End-of-line Testing, Bench Testing ECU Prototyping, Data Logging, Bus Analysis, Simulation, Validation, and More!
Simultaneous support of multiple protocols 

(e.g. 3 CAN, SW CAN, Dual LIN) via interchangeable protocol cards

High end analyzer on a proven Linux platform

Hardware simulation & software validation

Extensive data logging capability

Diagnostic and reprogramming capability

ECU development

Embedded application support

Multiple PC based applications interface 

with the G2 simultaneously

Works with Wireshark to automatically know and dissect Gryphon Communication Protocols.

Bench testing with vehicle-ready LDF files  (LIN Definition Files)– saving time and money from extensive in-vehicle testing

Reads LIN LDF and can emulate LIN master and slave nodes from LDF file.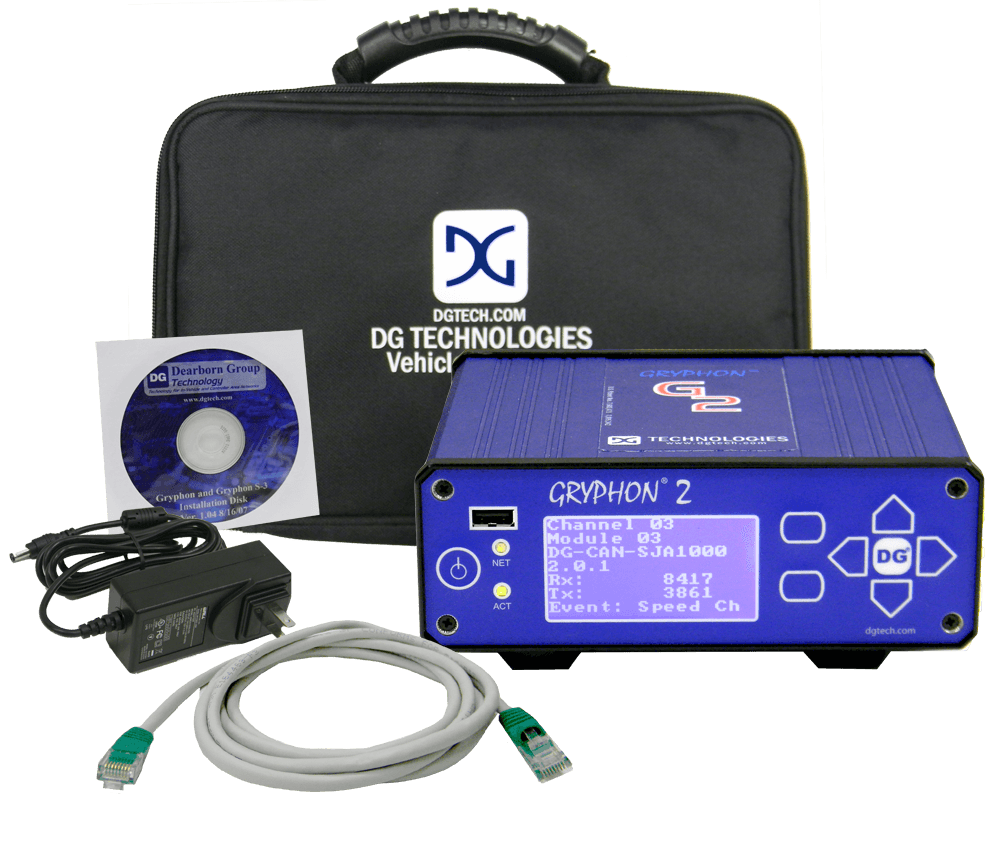 Quad CAN (4 HS Channels)

GM

Quad CAN (1 SW & 3 HS Channels)

Dual CAN (2 HS Channels)
Single Wire CAN (2 Channels)

Dual LIN (2 Channels)

J1708 (2 Channels)

I/O Card
Hardware
3 Protocol Card Expansion Slots

Data Logging & Network Gateway

Linux Operating System

Wi-Fi Enabled

Remote Access to Built-in Web Server

1 GB Ethernet Connection

3 USB Ports

LCD Graphic Display

Field Upgradable Firmware

On-board Media Storage

Power Adapter or Vehicle-powered
PC Software
Includes Hercules (Analysis Software)
Includes Gryphon Logger Config 

(Data Logger Software)

J2534 & RP1210 API Compatible

Compatible with Busmaster, Matlab, 

LabView and more