The DG Technologies Demonstration and Training Hospitality Suite at the Automotive Testing Expo in Novi, MI took place on October 26th, 2022. The event featured presentations, demos and food & drink as visitors and demonstrators shared expertise, training and knowledge among eachother.
Be sure to be on the lookout for next years' event, as well as DG's other training, demonstrations, and presentations throughout the year. Below are some photos from this years' event:
Pictured here: DG President Mark Zachos with Mujeeb Ijaz of SAE during his Electric Vehicles: Past-Present-Future presentation.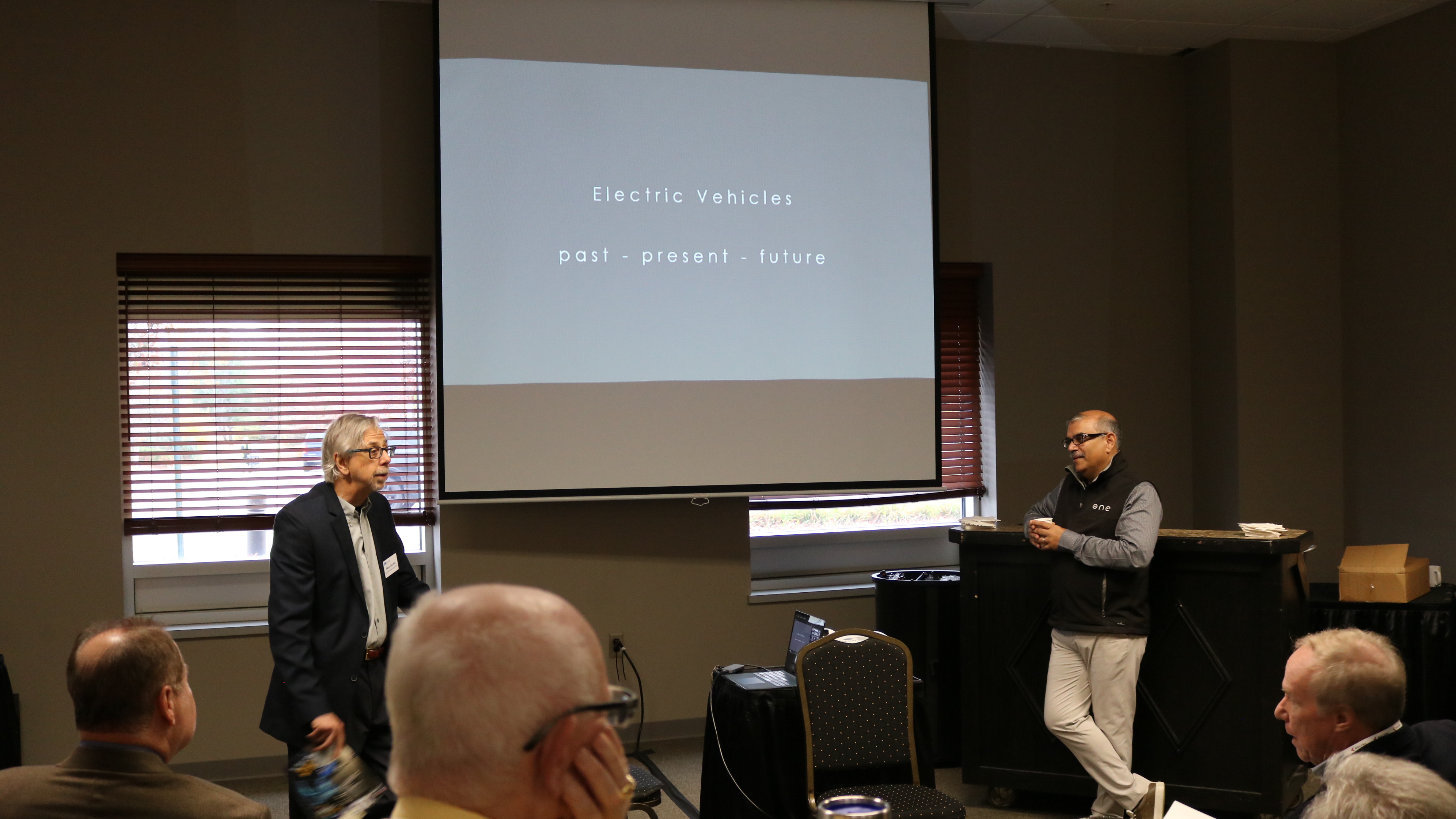 DG Technologies appreciates all who participated and took part in this years' Hospitality Suite and look forward to bringing our customers and partners more exciting information moving forward!