INTRODUCING THE ALL-NEW DPA FROM DG TECHNOLOGIES, THE DPA XL!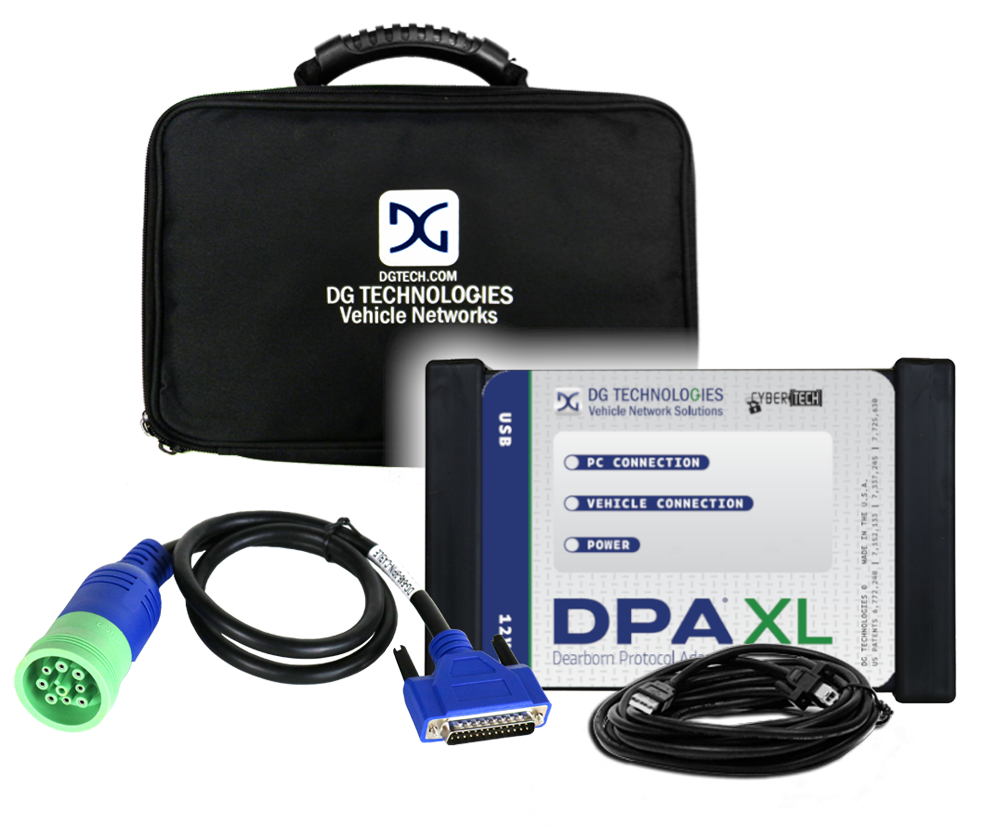 The ALL-NEW DPA XL is DG Technologies newest, TMC RP1210 compliant Dearborn Protocol Adapter (DPA) with current and future technologies built-in for years of shop services. It is the leading tool of choice for Diagnostics and Reprogramming of Heavy-Duty, Medium-Duty and some Light-Duty vehicles and covers over-the-road, bus, construction, agricultural, military, industrial stationary equipment and fleet vehicle segments!
New features with the DPA XL are:
Built and designed with the most up-to-date components and technologies for expanding product service offerings
SAE J2534, 05.00 API Support
CAN FD (2 channels) capable (future)
FT CAN (1 channel) capable (future)
RP1227 capable for Mobile Apps
Embedded Hardware Security Module (HSM) For Cloning Protection
Click HERE for more information and click here to BUY NOW for special introductory pricing!