DG Technologies at SAE COMVEC in Chicago
DG Technologies was in Chicago last week as part of the Society of Automotive Engineers' (SAE) annual COMVEC forum to exchange ideas with fellow industry experts about the latest in critical topics like electrification, ADAS development, propulsion advancements, emissions reduction efforts and digital and software innovation, and about how DG's products and the DPA Health application in particular fit in to the commercial vehicle industry as it moves into the future.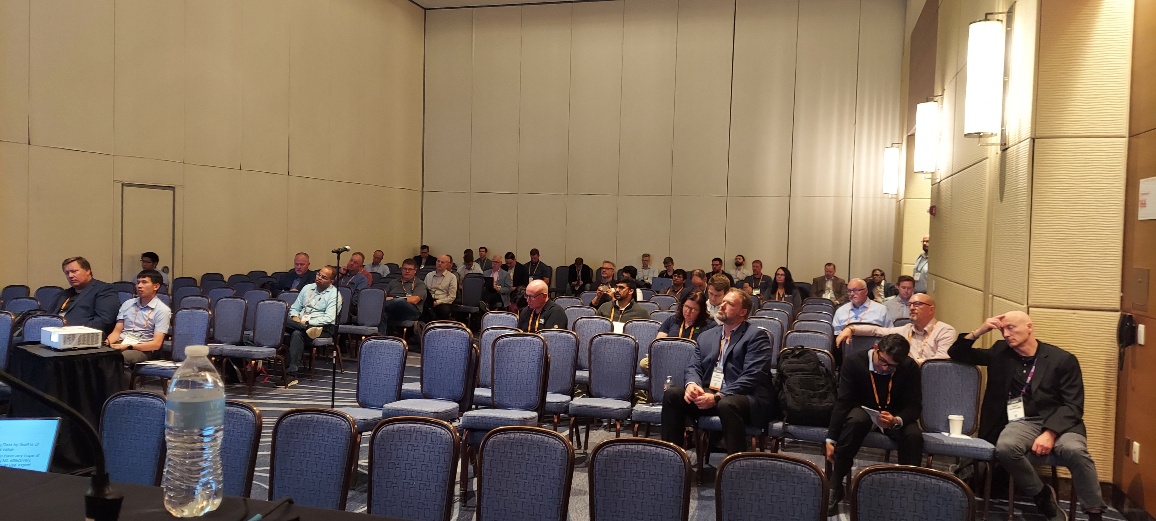 This year's SAE COMVEC, held Sept. 19-21, had 840 people in attendance including 200 high school students from the Chicago area.

With its 35-year-history as an industry leader in secure commercial vehicle diagnostics, DG Technologies looks forward to COMVEC each year to gather with other professionals from OEMs, suppliers, government and academia to connect and share the most recent innovations and technologies in their work to prepare for the future of the industry.

Mark Pope, DG Technologies' Product Specialist and Education Coordinator, organized and moderated the forum's panel discussion on Reliability, Diagnostics and Prognostics for Critical Vehicle Electronic Systems. Panelists were Andreas Hege of RA Consulting and Steven Holland of VHM Innovations.

DG partners with RA Consulting to sell Silver Scan-Tool software, and with Softing Automotive, experts in UDS development tools and the TestCUBE2, a configurable hardware solution for simulating ECU diagnostics with real bus communication.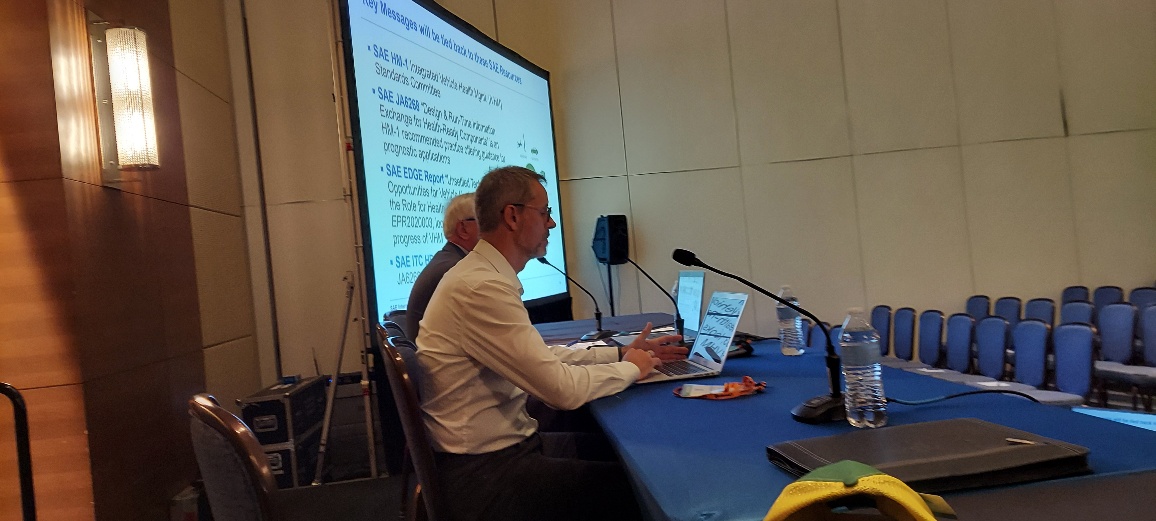 "On-board diagnostics have been around for a long time and are well understood and standardized," Pope explained in his description of the panel discussion. "Huge amounts of diagnostic data have piled up over the years. Many variants and dimensions must be supported. Fortunately, the data are machine readable."

The presentation offered an overview of the evolution of big data techniques to promote prognostic development and provided case studies for the next generation of prognostics development.

"Our DPA Health application directly relates to this program," Pope said. DPA Health is DG Technologies' cloud-based fleet management software for truck electrical systems. The application offers technicians "the capability to look at various vehicle electrical components and replace them before a possible breakdown of the part and possible breakdown of the vehicle," he said.

A PC software application that runs on a laptop, DPA Health communicates to the truck through a DG Technologies DPA XL diagnostics and reprogramming VDA and securely extracts data from the vehicle network, giving fleet managers and owners an overall view of the health of their vehicles' electrical systems components.

SAE International in its COMVEC literature calls commercial vehicles essential. As an industry we must ensure their reliability and efficiency by coming together to discuss trends, share successes, and discover new technologies.

DG Technologies' tools are designed to 'Protect Your Uptime'. Find out more information and detailed literature and resources at https://www.dgtech.com/cyber-security/.

Our customers rely on DG Technologies for the most secure solutions to their maintenance, fleet and engineering needs to interact with any vehicle system. All DG Technologies solutions have a focus on security, reliability, durability, and are packed with over 30 years of company experience and expertise. Save time and money in the office, shop, or your own garage with DG Technologies products and services.

Shop Now!: https://www.dgtech.com/shop/
DPA XL: https://www.dgtech.com/dpaxl/
VSI NxGen: https://www.dgtech.com/vsi-nxgen/
Cybersecurity: https://www.dgtech.com/cyber-security/
Technical Support: https://www.dgtech.com/tech-support/
Contact Us: https://www.dgtech.com/contact-info/

Follow DG!

Twitter: www.twitter.com/dgtechnologies
Facebook: www.facebook.com/vehiclenetworksolutions
Instagram: www.instagram.com/dg_technologies
YouTube: www.youtube.com/@DGTechnologies
Linkedin: https://www.linkedin.com/company/dg-technologies_561427

For further information:

Dearborn Group Inc.
33604 West Eight Mile Road
Farmington Hills, MI 48335
1-248-888-2000
info@dgtech.com

General Contact:  

Mr. John McNelis
Sales and Marketing Manager
jmcnelis@dgtech.com