Announcing NEW DPA 5 PRO Updates that are going to change your business! Version 4.01.40 is now Available for Download
The best tool value in the world just got better!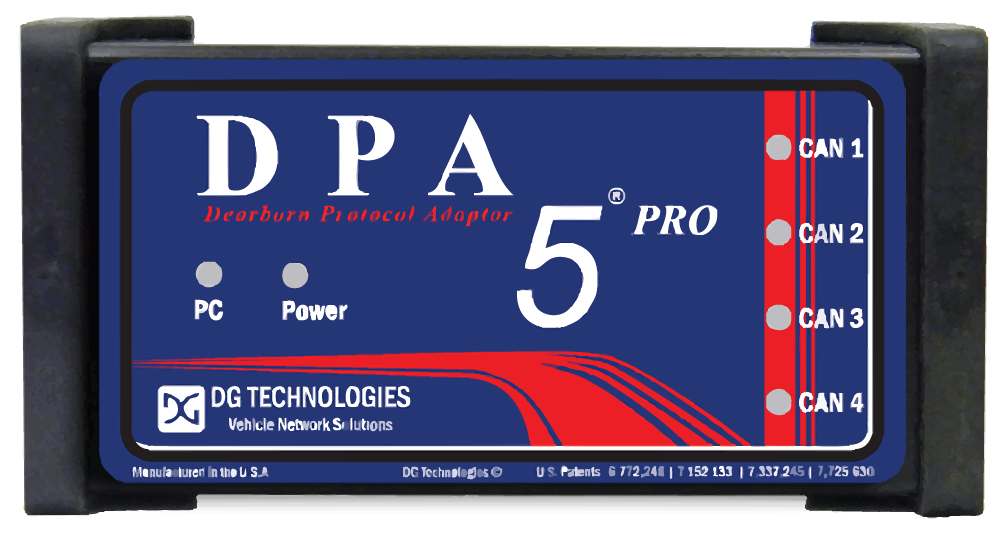 The industry is changing and your DG Technologies tools are leading the way to protect your business, your systems, your trucks and your customer assets. We have taken the newest industry specifications and CyberTech standards and packed them inside your DPA 5 PRO to further improve the most secure and trusted tool in the trucking industry today.
DG Technologies has released version 4.01.40 software for the DPA 5 PRO Vehicle Diagnostic Adapter.  This includes updated DPA firmware, an updated DG Utilities install, RP1210 & Native driver changes, updated security protection from CyberTech, and efficiency enhancements.
Keep your tools secure and operating at peak performance by going to our downloads page at https://www.dgtech.com/downloads/ and download version 4.01.40 for the DPA 5 PRO.
To view and/or download individual product documents, head over to our documents page at https://www.dgtech.com/documents/.
To purchase a new DPA 5 PRO today, visit the DG Technologies webstore at https://www.dgtech.com/store/dpa-5-pro.html.
All of us at DG Technologies appreciate your business and we are working hard every day to improve our products and make your job easier.  Our goal is to provide the most rugged, reliable, and CyberTech secure tools for you with free DG Diagnostics software.
For further information:
DG Technologies
33604 West Eight Mile Road
Farmington Hills, MI 48335
1-248-888-2000
info@dgtech.com
General Contact:
Mr. John McNelis
Sales and Marketing Manager
jmcnelis@dgtech.com