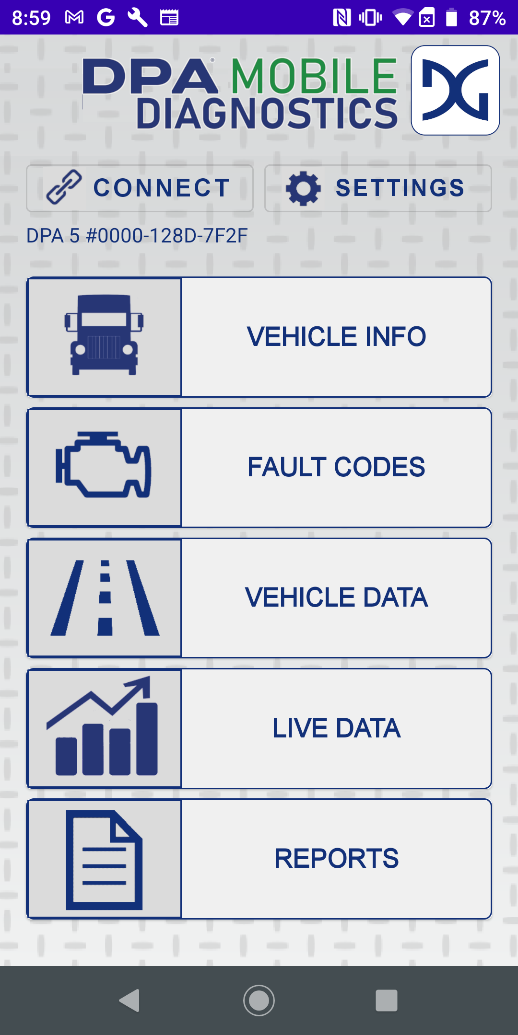 DPA MOBILE DIAGNOSTICS: HOW IT WORKS
DPA MD is now available on the Google Play Store! Get it here: https://play.google.com/store/apps/details?id=com.dg.dpamd
Once connected to a DG Technologies device, users will be able to look at a wide range of data, including:
– Vehicle Info, such as the VIN, odometer and engine hours.
– Fault Codes, including all J1939 published CAN data, Engine, Transmission, and ABS, allowing you to view and clear each one.
– Vehicle Data, such as fuel usage, engine hours, fuel economy and live data.
– Reports, allowing the user to email or print the data from their DPA device in an organized format.