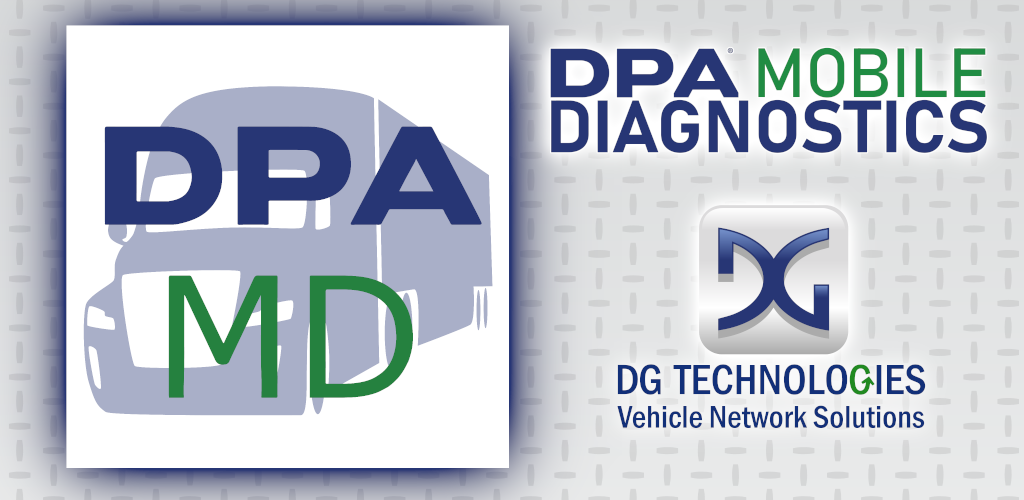 WHAT IS DPA MOBILE DIAGNOSTICS?
DPA Mobile Diagnostics (DPA MD) is DG Technologies' heavy-duty diagnostic mobile app to read and clear fault codes, view live data, send reports and more, from your bluetooth-connected Dearborn Protocol Adapter (DPA) device. Optimized for the best user experience with the ALL NEW DPA XL. Fleet & truck maintenance has never been simpler with DPA MD.
To purchase your DPA XL, visit www.dgtech.com/shop/ and receive free ground shipping when you order!
WHO SHOULD USE DPA MD?
DPA MD is used by fleet managers, technicians, and service writers using their trusted, secure new DPA XL, or previous edition, from DG Technologies.
Get the app here: https://play.google.com/store/apps/details?id=com.dg.dpamd or on your mobile device by searching "DPA MD".